Bernard Jackman has said that Johnny Sexton who performed creditably well in Ireland's game against the France Rugby team proved his doubters wrong.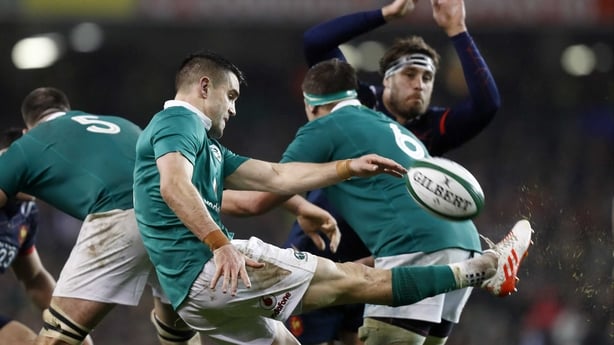 Sexton who recently returned from an injury, led Ireland to an impressive win over France on Saturday.
With that performance, he has thus given an answer to his critics who feel that the number 10 should be left to Paddy Jackson instead of the Leinster man. France will be looking to the IRFU model so as to be able to restore the international fortunes of the team.
Jackman noted that the game was most likely to be won by Ireland after a smart performance by the team and a successful navigation of a tricky first half. He noted that Ireland was able to minimize the attacking play from France which saw their French counterparts defending much more than they were attacking.
Taking possession counts into consideration, he noted that Ireland was pretty dominant in that aspect, and played the game in the right areas as well. He was pretty pleased that they had beaten France by more than a score.
Going further, Jackman singled out the duo of Sexton and Conor Murray who partnered at the half back for Ireland for their exceptional style of play.
"They're both threats with ball in hand, they both have very good kicking games and more importantly they know when to keep it in hand and when to kick.
"Conor was excellent and I think Johnny deserves even more credit because of the fact that he's coming from a long way off and there was huge pressure on him," Jackman said
Jackman noted that Johnny went on playing exceptionally well and taking the game to their French counterparts thereby proving a whole lot of people wrong.